Our custom tailored suits, sport coats, tuxedos, and dress shirts are the finest in Ohio; however, don't just listen to us. The most rewarding feedback we get is from our happy clients from around the MidWest. Read some testimonials from our clients below.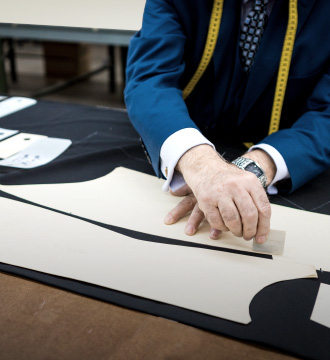 Made by Master Tailors
All of the custom clothes we make for you are made with great care by our master tailors. Quality construction, attention to detail, and a great fit all go into each suit we make.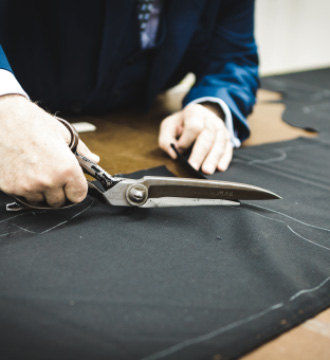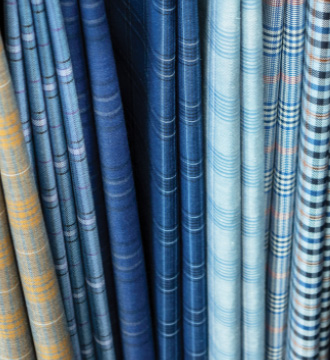 High End Fabrics & Buttons
The fabrics for our custom suits are sourced from the finest mills in the world including fabric houses such as Drago, Dormeuil and Holland & Sherry. Whether it's tweed or cashmere you're looking for, we have the highest quality and the greatest variety. We are truly bringing the entire world of custom suits to Columbus, Ohio.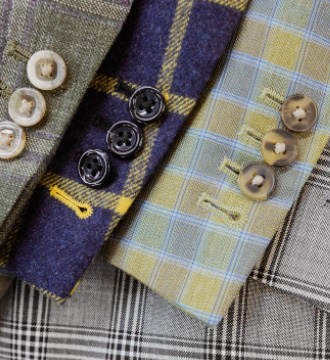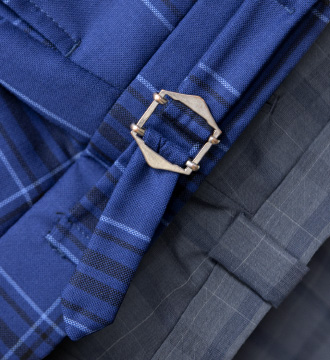 Wide Variety of Hand-Made Garments
Custom mens suits aren't the only thing we make. We also make sport coats, dress shirts, tuxedos and outerwear. You can transform your entire wardrobe to clothing that is entirely personalized to you. Click here to learn more about our garments.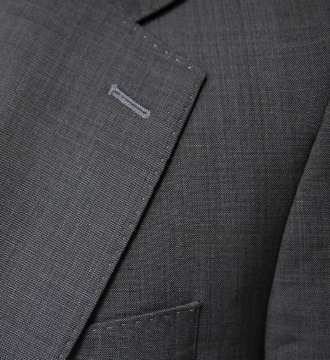 "I have always enjoyed wearing Hunter & Lords' first-rate apparel and am happy to support your business. Your work is truly a credit to American-made clothing."
-E.G., University President
"Quality and great service are the hallmarks of why I would recommend Jim Rieser and Hunter & Lords Clothiers… I have been a client for over 15 years and saving time, getting better fit, quality and service are the reasons why I will continue to buy ALL of my business and business casual clothing from Hunter & Lords. The real reasons for this recommendation is Jim. His intellectual capital allows him to be quite helpful and suggestive without being too pushy or overbearing. He has a great sense of style and is always a pleasure to work with, His recommendations are always right on and delivery is time;y and hassle free."
-A.C., Columbus Attorney
"The fabric selection – regardless of whether it's for suits, shirts or casual clothing – is a defining quality of their clothing. However, it's the fit of Hunter & Lords clothing that stands out as the most impressive feature… I recommend Hunter & Lords without hesitation or reservation. Their associates understand the importance of superior service and they constantly strive to do more than merely meet customer expectations."
-J.P., CEO
"I am not the type who enjoys the shopping experience. Jim knows this and always comes with ideas and recommendations of what I need or may want to enhance my wardrobe. He always takes the time to make sure I am pleased with everything he has delivered. Jim wants me to be 100% satisfied with the fit and quality of the order. I have no hesitation recommending Jim to anyone who wants excellent fit, great fabric choices and superior service."
-R.J., V.P.